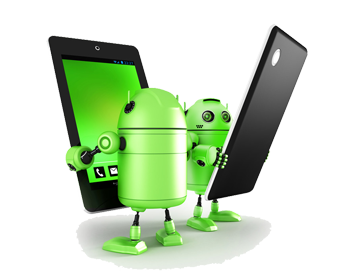 The Android mobile operating system is based upon the Linux kernel which is renowned for its reliability (powering many of the Internet's servers) and is owned by Google and the Open Handset Alliance. Over half of all mobile phones and tablets sold in Australia today run Google's Android.
Why Android?
Android has an unparalleled feature set due to its openess;
It is supported by Google and works seamlessly with Gmail, Google Maps, Youtube and more;
It supports Adobe's Flash.
Why One Click Software?
We have extensive experience in programming in Java and in using the Android platform to develop applications to suit our customers' requirements. In addition to our custom software for customers, One Click publishes applications which are available to anyone through the Google Marketplace.