One Click Software and its parent Carter Tech Pty Ltd are pleased to announce their commitment to the development of open-source Enterprise Resource Planning package OpenERP. We see OpenERP as meeting a need for a product between small business accounting packages such as MYOB and Xero and larger ERP applications such as Sage, SAP and Microsoft Dynamics.
What is OpenERP?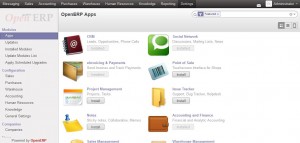 OpenERP provides thousands of integrated business applications in the same package – saving data duplication (by having to run only one system, not multiple) and your time. OpenERP is far more than just an accounting package, it contains customer relationship management, human resources, fleet management and much much more. OpenERP has modules which can cover the aspects of most businesses with new modules being developed all the time. Where there isn't a module or application for a business need you can engage a software developer (such as One Click Software) to develop an application for you.
What is One Click Software doing?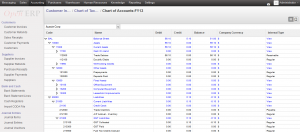 One Click Software is contributing to the OpenERP – Australian and New Zealand localisation project by developing modules which allow the system to recognise Australian States and Territories, provide a basic Australian chart of accounts and an Australian payroll module.
One Click Software is also developing a simple application to ease the transition from MYOB to OpenERP by converting a MYOB Chart of Accounts.