Time for change?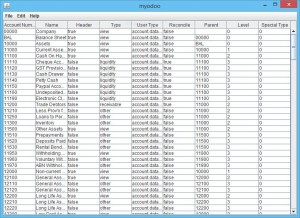 At One Click Software we realise that at some point or another you will start looking for an alternative to MYOB that lets you consolidate your critical business data into the one application. Instead of having MYOB, a CRM application, an asset spreadsheet and other places you store data you can consolidate this into Odoo.
Until now, the process for changing from MYOB to Odoo was onerous – with the most irritating being transfer of your Chart of Accounts to OpenERP. One Click has made this easier with myodoo.
myodoo will take your MYOB chart of accounts and process it to be imported into Odoo.