Since we announced our commencement on a open and free Australian payroll module for Odoo we have received a number of inquiries asking how the development is progressing. One Click Software has reached a milestone this week with the tax rules and wage handling complete.
Tax Rules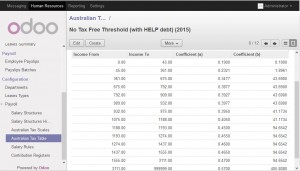 One of the things that clients tell us that frustrates them about MYOB in particular is the need to remain on the update treadmill year in year out. One client told me she couldn't justify spending $800 just to get the latest tax tables when she used no other support from the company. Odoo will be different, we will try to keep the tax tables up to date but if we don't you are able to add and edit your own tax tables – meaning you no longer have to fork out for support just to get tax updates.
PAYG Withholding calculation in Odoo is complete with the majority of Australian Tax Tables preloaded.
Wage Handling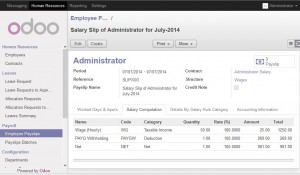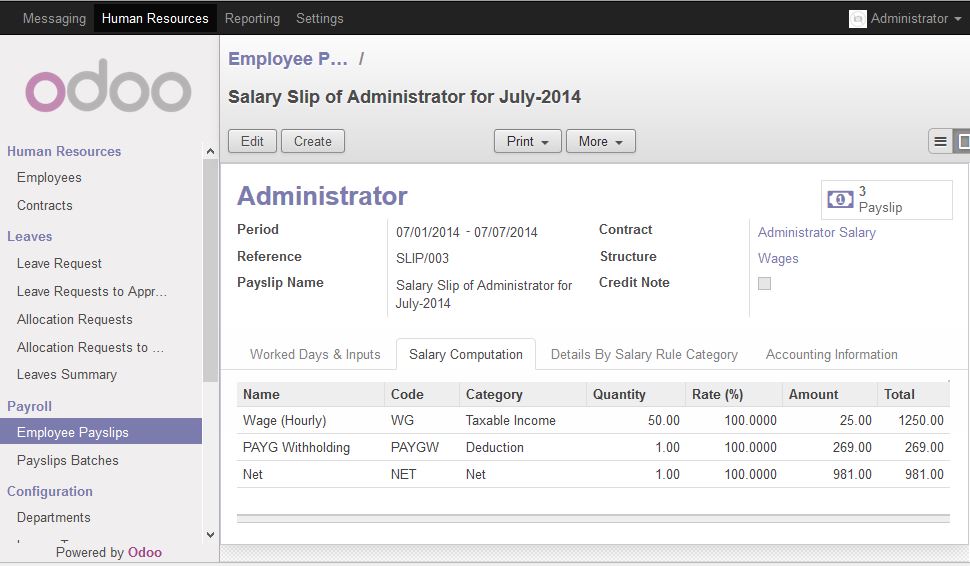 Most Australian employees are paid on a wage basis not salary. In earlier versions of Odoo there was the capability to pay an employee based on their hourly rate and the number of hours worked but this was removed. One Click Software have reintroduced wage handling in Odoo – with hours calculated based upon data entered by the payroll operator (or employee if online timesheets are enabled). As long as this data is entered the software is able to calculate the wages due to the employee.
For those interested in looking at our payroll module, it is available for download on github.