One Click Software is pleased to announce that its Australian payroll module for Odoo has been updated to work with Odoo 10.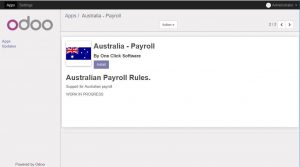 In Odoo 10, Odoo have made some changes to the core application – requiring some significant changes to the module in order for it to be able to work. One Click Software has made these changes and continues to make them available under an open source licence on Github.
For users interested in the module, you can get it here.
Changes have also been made to our Odoo 8 module following a bug report by Simon. There was an issue in the module where payroll could only be processed and tax tables could only be updated by the administrator user. This has now been resolved (thanks to Simon's report) and pushed to Github here.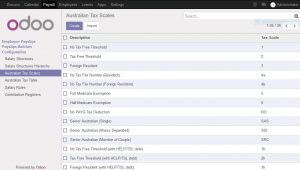 If you are using our Odoo modules we would love to hear from you – make a comment here or send us an email! If you want to report a bug – leave a comment here or report it on Github.